One of the exciting things about business today is that your team, customers, and stakeholders can be spread out around the world. That gives you unprecedented access to talent, customers, partners, and investors. But that digital connectivity creates its own problems.
The new challenge facing companies today has been finding ways for these distributed teams to stay emotionally connected. For company morale, new-hire training, cross-training, goal alignment, earnings calls, announcements, and more, there's just something missing without that face-to-face interaction.
That is, until now.
Helping teams stay connected
What if you could replicate the real-time excitement, connection, productivity, and efficiency of in-person communication from anywhere in the world?
That's where we come in.
Livery is a one-stop shop for interactive livestreaming.
Livery vs. Zoom vs. Google Meet vs. Microsoft Teams
You're probably already livestreaming on a daily basis, even if you don't realize it. Every Zoom, Google Meet, or Teams meeting is an internal livestream.
How is interactive livestreaming with Livery different?
Designed for bigger groups
If you've ever hosted a video chat with more than 5 people, you probably already recognize some of the shortcomings. It can be incredibly slow and buggy – at least one participant's audio or video is sure to freeze or cut out at some point – and full of disruptions, making it hard to communicate efficiently.
That's because these tools were designed for one-on-one communication, not broadcasting. Livery, in contrast, is designed for one-to-many communication, meaning that it prioritizes equal distribution and consistency of experience for large groups, offering dozens of ways to interact with the stream without disrupting it.
Real-time two-way communication
One of the major flaws of other one-to-many broadcasting tools is that they're designed for one-way communication. That's because you aren't expected to provide feedback to your TV when watching the news or a sporting event. But companies want that feedback. That's why they choose these one-on-one tools and attempt to adapt or morph them to fit their needs – they want bigger stream capacity with real-time communication in both directions.
Livery gives the best of both worlds. It's a broadcasting (one-to-many) tool that offers dozens of ways to interact with the live video, giving the host(s) immediate, real-time feedback to work with. This has benefits for both internal and external broadcast communication.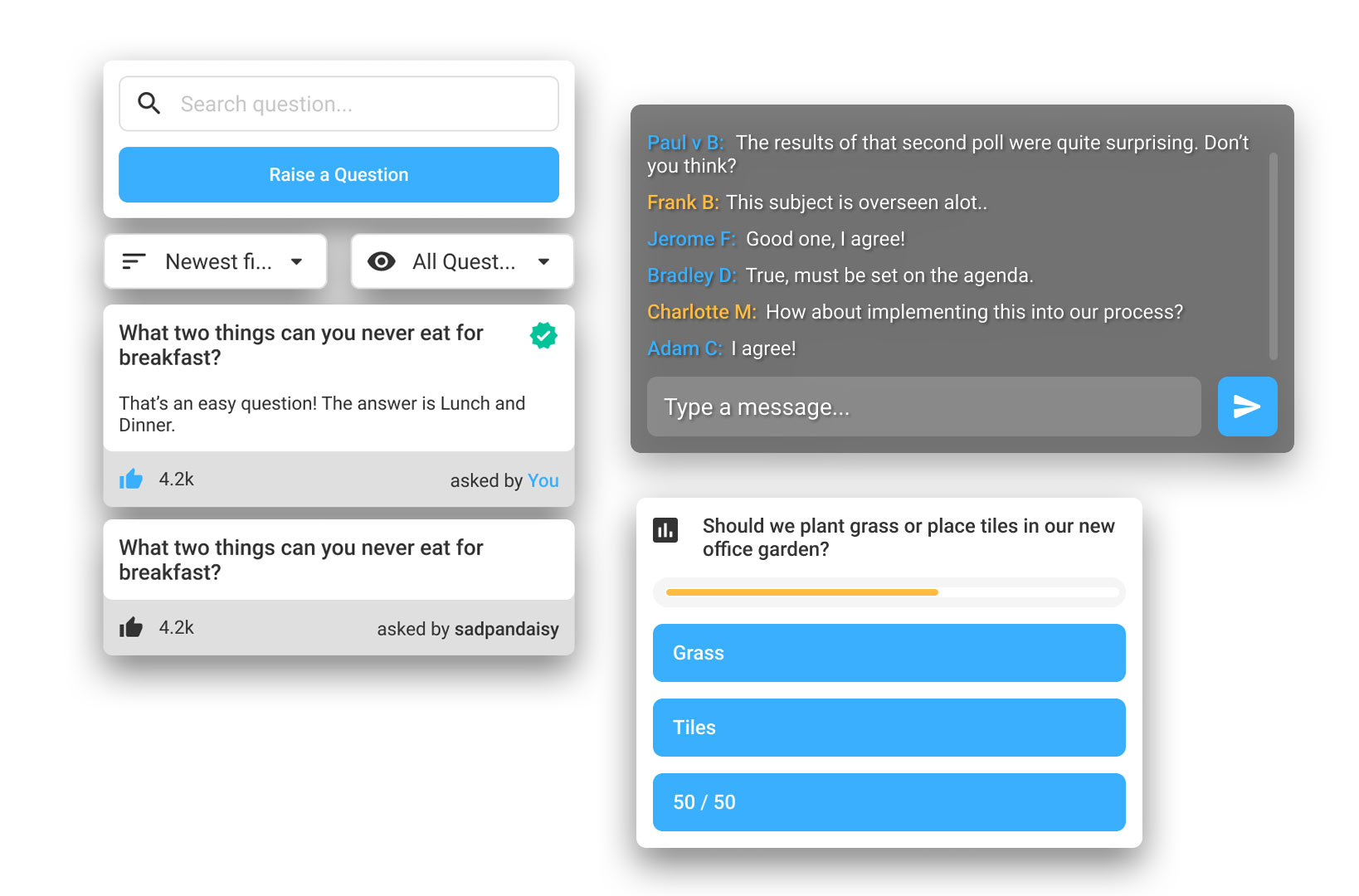 Interactive livestreaming holds attention
We all sit in front of screens all day long. Small, phone-sized screens, large, TV-sized screens, and medium, computer-sized screens. And most of the time, we have more than one in front of us at a time.
You've definitely experienced an internal livestream where someone was caught unaware, presumably on their phone or distracted by something else. Or you've watched a live event (like a sports or television broadcast) while browsing your phone, giving both your partial attention.
Distractions are everywhere. If you want undivided attention, you have to offer participants a reason to give it to you. With creative engagement and gamification potential, you'll keep people watching intently with ease.
It's fun
It's the end of boring, predictable, and underwhelming content. Whether it's an internal training session or an external sales event, you'll experience drastic improvements in your success rate if the end-viewer is having fun.
That's what Livery's here to do – make communication more fun, effective, and profitable than ever before.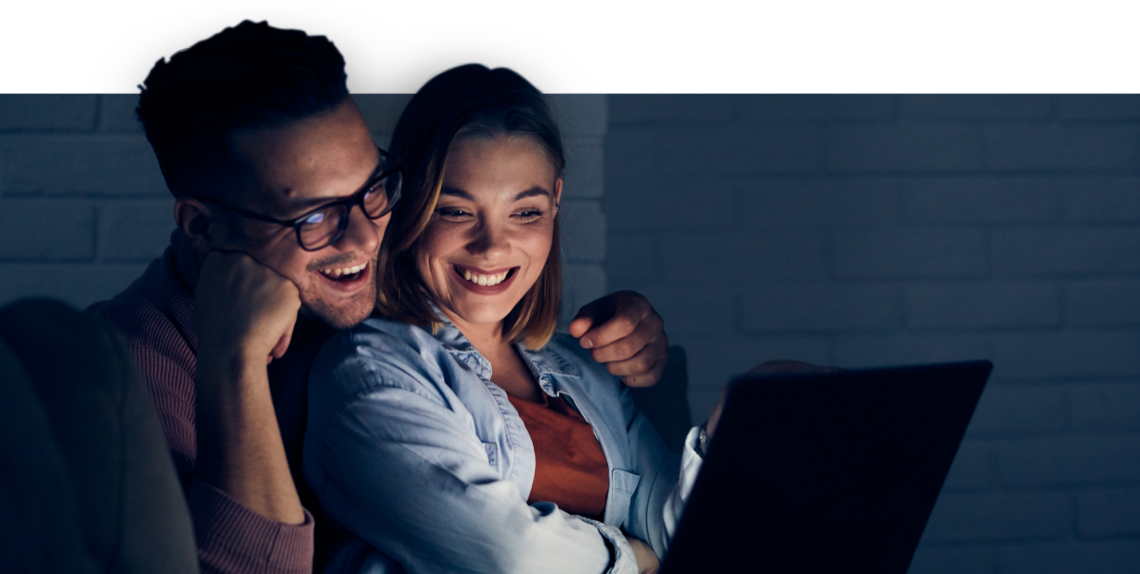 Perfect for hybrid teams
As the return-to-office plans roll out, most companies are settling on hybrid plans – with some employees fully remote, some partially remote, and others in the office full-time. Hybrid teams can quickly and easily find themselves disjointed from the more remote employees.
With Livery, in-office and remote teams can work together on the same stream without missing a beat.
Interactive Livestreaming by Department
Now let's break interactive livestreaming down by department to better visualize exactly how your team can use Livery.
To set the scene, let's talk briefly about the difference in experience between static and interactive video for business purposes. It's much like Newton's first law of motion: an object in motion stays in motion. A resting object stays at rest unless there is significant external pressure.
In a static video, the audience is sitting back from their screen in a resting state. Whether you've set up a video ad or host internal learning content, any action you ask of the viewer (like retaining information or making a purchase) requires them to take action.
If, on the other hand, you have the audience tapping, clicking, and watching intently from the beginning, undivided attention and subsequent calls to action are less of a hurdle.
The possibilities for businesses and interactive livestreaming are endless. Here are some examples by department to inspire how you can apply interactive livestreaming technology at your company.
Sales: Host online shoppable videos
Companies often look for creative ways to sell more, and Livery offers that opportunity.
Shoppable live videos are in their infancy, but they have already proven their potential in Asia. Taobao sold $7.5 billion worth of merchandise during the first 30 minutes of their interactive livestreaming event. Markets around the world took notice, and now you can create the same style event for your customers. Show off products and wow viewers as they play, shop, learn, and willingly engage with your sales method.

Marketing: Offer a creative way to interact with your brand
A favorable brand reputation is one of the most recession-proof business assets you can have. Creating fun and tangible ways for customers (and potential customers) to engage, learn, and enjoy your brand can cut through the competitive noise.
You can create events that are so fun, viewers won't even recognize that it's marketing.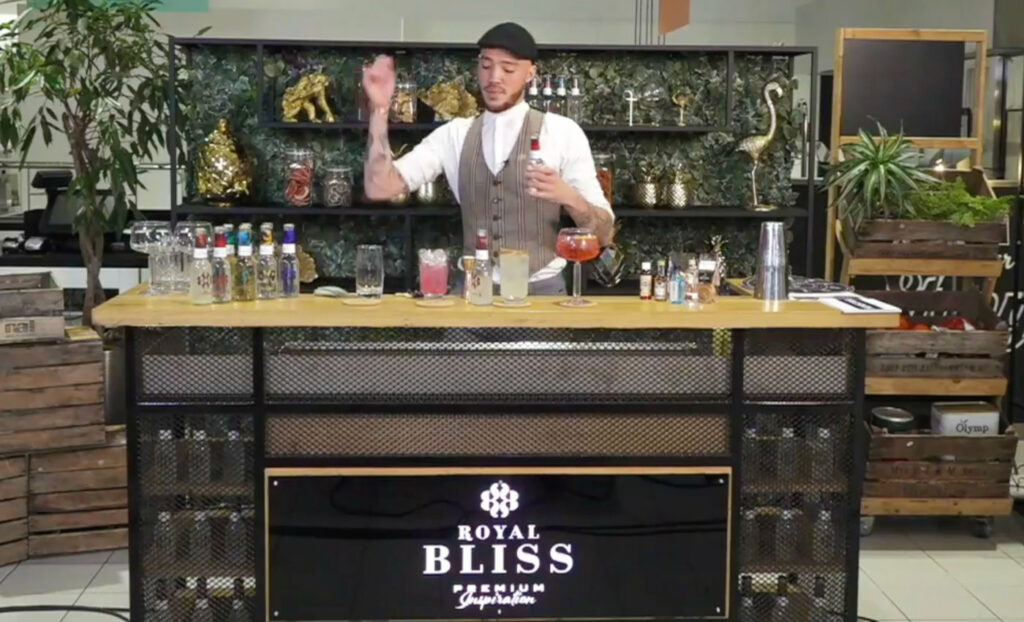 Customer Support: Create a memorable customer experience
Product launches, product updates, seasonal changes, rebranding, etc. These are all situations that trigger customer support phone call avalanches.
What if you could turn these predictable events from a support nightmare into a unique, exclusive, and fun event for your customers to enjoy? Train them on new features, show them what's possible, and get real-time feedback with interactive livestreaming.
HR: Host employee training sessions
Having a team that can step up to the plate, solve problems, think from other departments' perspectives, and work together is easy to accomplish with a solid cross-training program.
Through interactive live video, training is more accessible, more fun, and can reach your entire team across the globe with ease.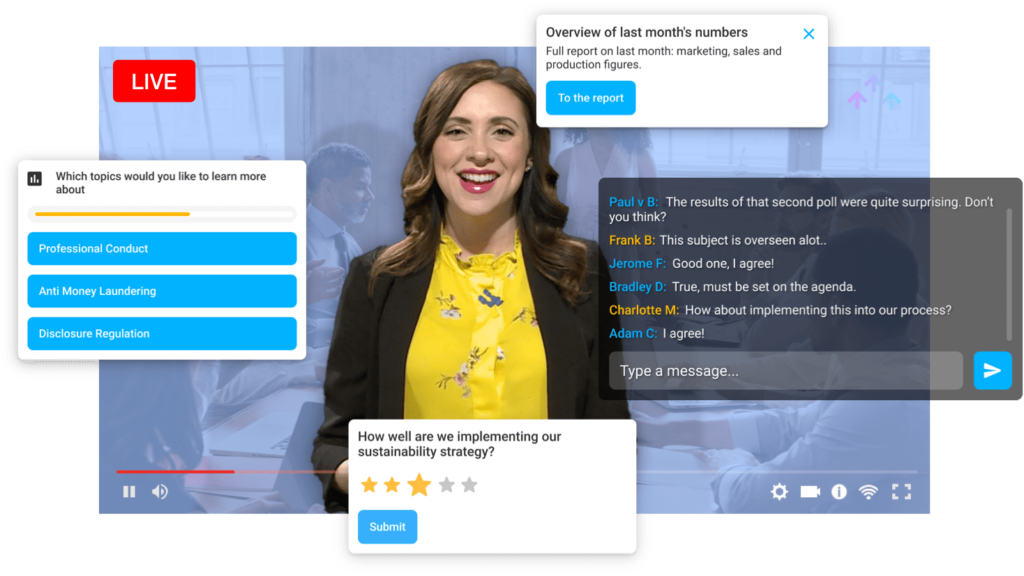 Leadership: Help your global team feel connected
But don't stop your team building at training – host online holiday parties, company announcement events, and more through the interactive video cloud. The potential to make communication fun, engaging, efficient, and profitable is at your fingertips.
So what are you waiting for?
Click here to get a free 15-minute personal demo where we'll walk you through the ins and outs of Livery and show you exactly how you can use it for your business.
Or, sign up today starting from just €450 (or about $455) per month.
Livery: your secret weapon for internal and external communication
As we've seen, interactive livestreaming can be used for internal communication, providing employees with a direct connection to company news and announcements. It can also be useful for learning, training, and development purposes.
By allowing employees to ask questions and receive real-time feedback, you can ensure that everyone is up to date and on the same page.
But as we've also explored, its value is not limited to internal communication. It's incredibly versatile and effective for external communication as well. You can use it to pump up excitement around a launch, sell more products (directly through the livestream), and create events your customers and stakeholders will be talking about for years to come.
Whether you choose to host a gamified learning session, flash sale, product launch, hybrid event, or something even more creative – Livery can bring it to life.
Click here to get a free 15-minute personal demo where we'll walk you through the ins and outs of Livery and show you exactly how you can use it for your business.
Or, sign up today starting from just €450 (or about $455) per month.