Live shopping is revolutionizing e-commerce. With conversion rates of up to 30%, you can't afford to ignore it.
Unlock the power of live shopping and boost your sales with Livery starting at just €450 per month.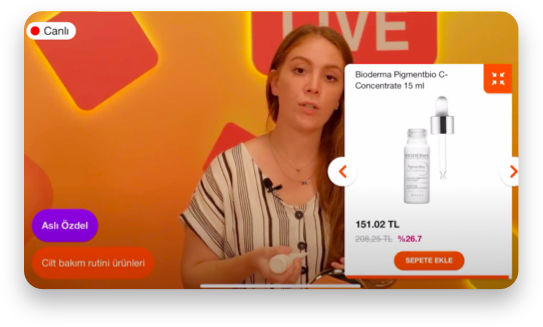 Livery: the ultimate all-in-one live shopping solution
We're here to help you start your live shopping show. Learn how to effortlessly engage your viewers, turn them into active customers, and re-target them with precision.
Turn a viewer into a customer in 3 steps
Attract your target audience, captivate your viewers, and drive sales.
It's as easy as 1, 2, 3.
Step 1 - Entertain
get your viewer's attention with engaging & exciting content
i n v o l v e
Step 2 - Activate
incentivize action with fun interactive elements throughout the event​
E n g a g e
Step 3 - Prompt
entice sales through urgency, uniqueness, FOMO and a well-timed cue
s e l l
- The Livery Live Method -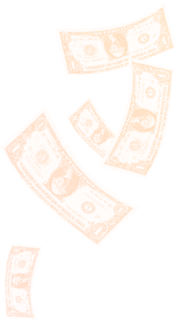 "Interactive video leads to viewers who buy more, more often because they're already leaning into your content."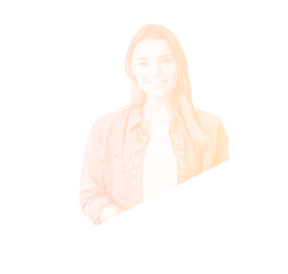 Research shows that highly engaged consumers spend 60% more per transaction [source]. We give you the tools you need to transform your audience into these active and engaged customers with ease through our rich range of Livery interactions.
Script, storytelling & timeline:
set the mood for a shopping spree
Design a script & storytelling timeline to engage your audience.
Make interactivity irresistable by using opinion-based interactions and gamification.
Once everyone feels comfortable and the mood feels right, it is time to kick-in the commercial propositions with unique products and limited discounts. Get ready to watch the sales roll in!
More about the 'Livery Live Method' and how to build a timeline that converts can be found in our blueprint.
Live shopping with Hepsiburada
The Turkish e-commerce market leader, Hepsiburada (which translates to "everything is here") started to use Livery Video & interactions to create an online shopping channel. Through Livery Video, Hepsiburada conducts their frequent live shows where they review and promote technology, cosmetics, toys, and more to thousands of engaged viewers.
While enjoying the show, viewers can purchase the promoted products directly within the video stream. Thanks to Livery's syncing technology, the video and interactions stay in near-perfect timing–no matter how heavily shoppers interact with the video, they won't miss a thing. Once the show has ended, all on-stream data is Hepsiburada's to keep and analyze, giving them an opportunity to learn and adapt to their shoppers over time.
conversion on exclusive offers during the show.
brandvalue and brand loyalty with participants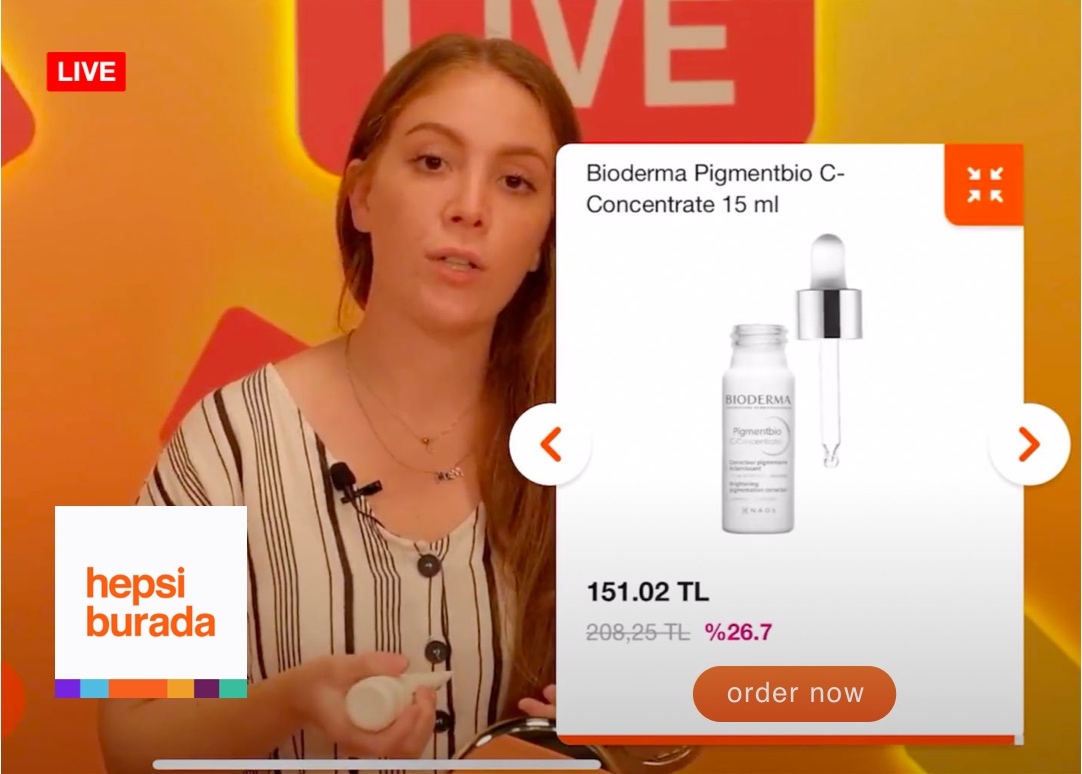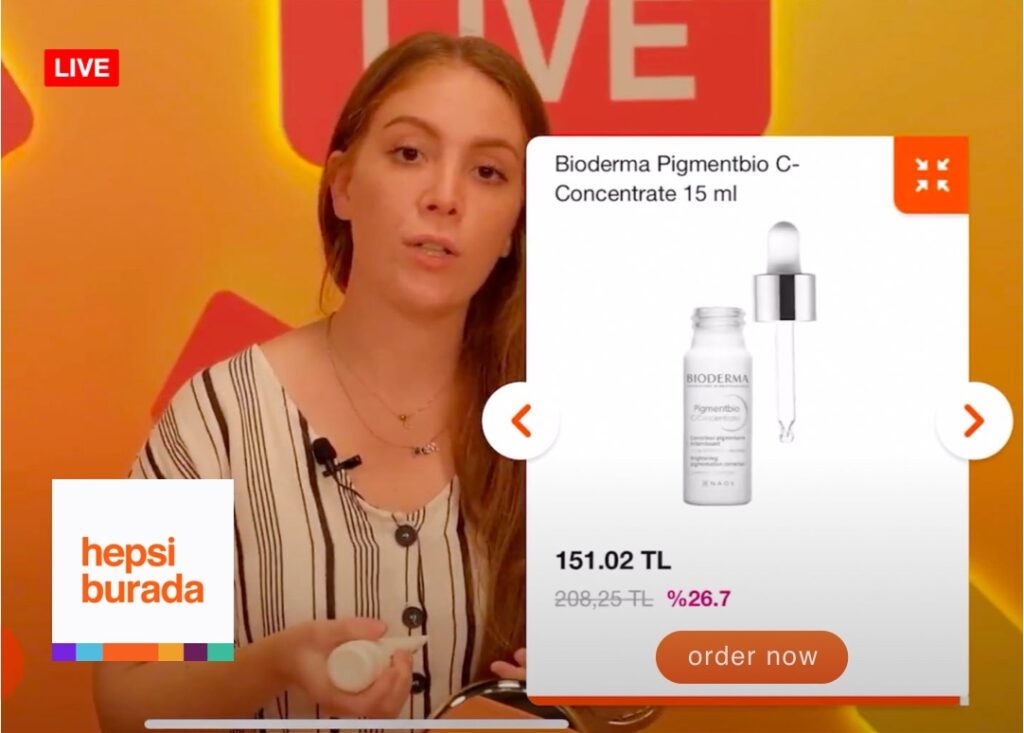 Revolutionize Your E-commerce Sales with our free Live Shopping blueprint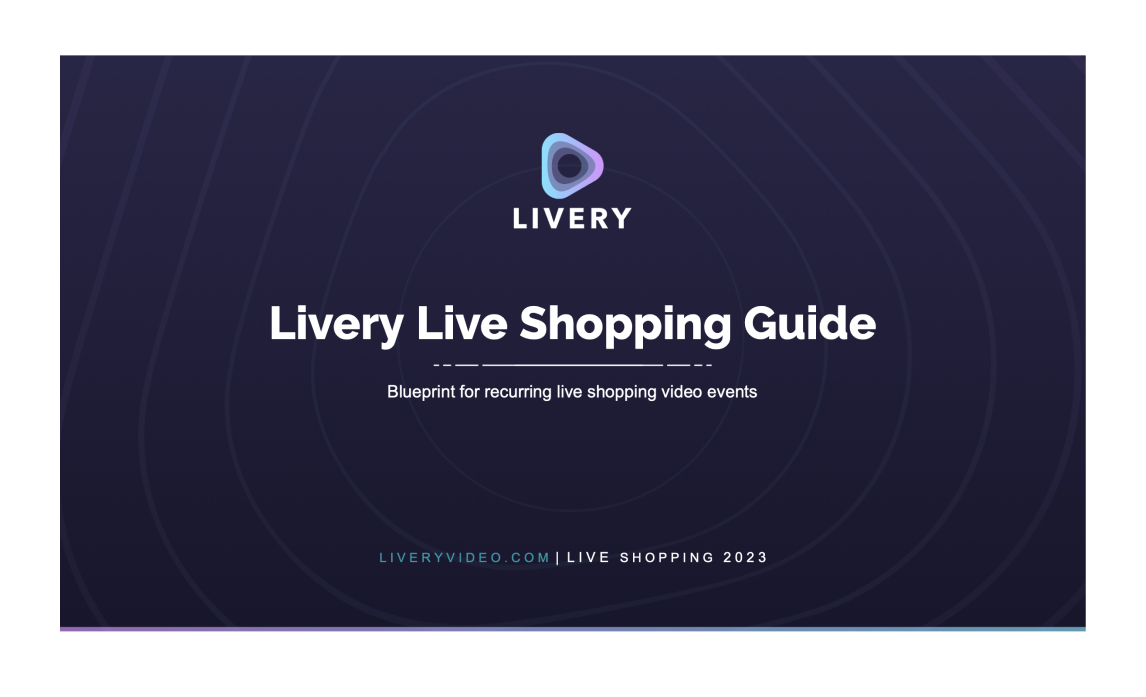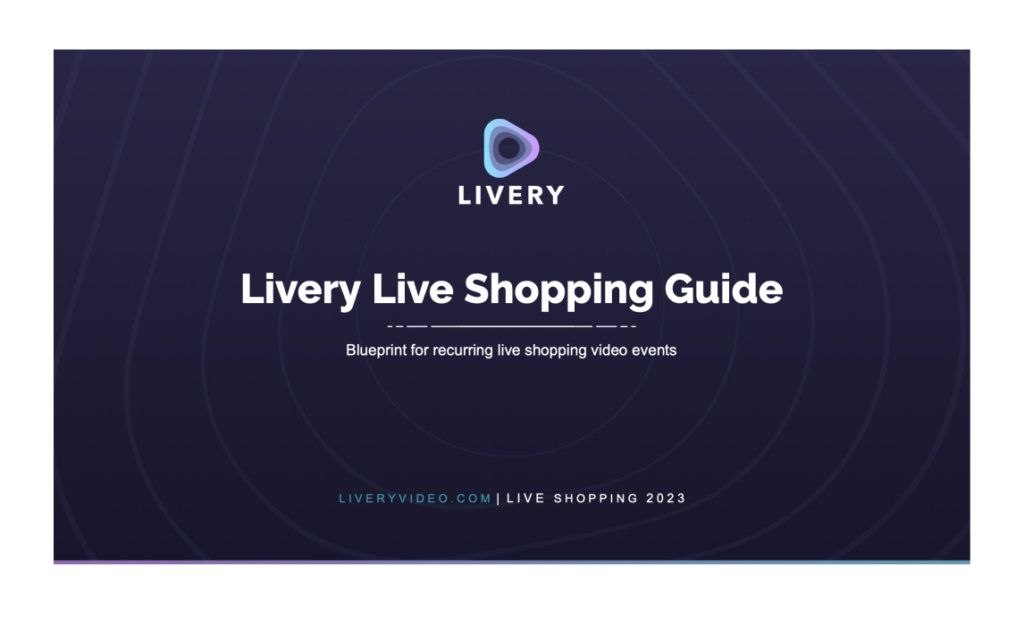 Our Livery Live Shopping Blueprint takes you from zero to profit. The blueprint contains simple steps and building blocks that will help you:
Build detailed customer profiles
Collect relevant data
Improve conversion & customer retention
Enrich your loyalty program
Attract new customers
Build an engaged community
Create brand recognition
Craft a memorable brand experience
Turn your live event into a money-making machine.
Seamless e-commerce interactions, integrated into your live stream to boost your sales with ease throughout the event. Check out a selection of our live video shopping interactions:
This is just a selection of our interactions…
Sales are important, but there's so much more that goes into building and sustaining a business. Live shopping also supports goals like:
Building detailed customer profiles
Collecting high-quality and relevant data
Improving conversion & customer retention
Enriching your loyalty program
Attracting new customers
Building an engaged community
Creating brand recognition
Crafting memorable brand experiences
Are you interested in live shopping?
Let us show you how it works: schedule a free demo
In just 20 minutes, you'll learn exactly how Livery works and how your business can benefit from live shopping sessions.