Live video has exploded over the last few years, not only for video meetings but also for virtual conferences, product presentations and even pop concerts. And although everybody now seems to be compensating with in-person get-togethers, live video is here to stay. Live shopping is using live video to drive e-commerce sales. And getting started with that is now easier than ever.
Step 1: Decide what you are going to sell and to whom
You can sell basically anything with Live Shopping, as we've seen in China. From cherries to cars and from dresses to electronics. But the Live Shopping market outside China is only starting to mature. Most interesting categories are products that benefit from being shown in video and with medium sized price tags: fashion, interior design and beauty products. Visually attractive impulse buys get the highest buy rates in an enthusiastic video presentation. Now pick the target audience that may be interested in buying your products. If this is your existing customer base, they are easier to reach.

Step 2: Pick a host
Live Shopping really is live selling. So you need someone who can enthusiastically and convincingly sell your product. Here you can go two ways, either you pick a host that resonates with your target audience like an influencer. The added benefit of an influencer is that he or she bring a loyal following to your Live Shopping event. This is a great option if your have now existing customer base in the target audience or if you need additional reach. Do make sure the influencer will actually bring their following to your Live Shopping event
Step 3: Set up a Live Shopping experience
A Live Shopping experience is just a live stream combined with e-commerce interactions. The interactive elements show your products within the video stream. By using other interactions earlier in the stream, viewers familiarize themselves with the interactive experience before making a purchase, removing friction from the buying process.

From within Livery you can easily line-up the products you want to sell. If you have an existing e-commerce platform you can even integrate with an API or imports/exports, but if you don't have an e-commerce platform or don't want to integrate at this moment, you can sell your products from within the Livery environment.
Now you have everything in place for your first Live Shopping event. Read more on our Live Shopping Saas solution or checkout all our available interactions.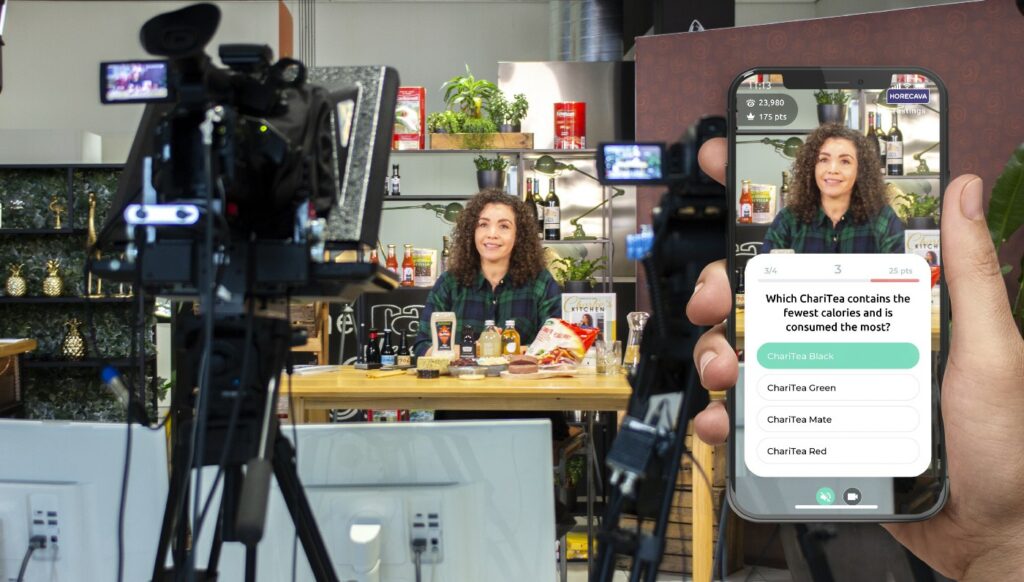 Live events naturally generate emotions and responses—audiences love seeing the action happen in real time. With interactivity added, your engagement will skyrocket as viewers discuss, purchase, and play along with the things they see and hear.
Want to learn more about Interactive Live Streaming? Follow us on Medium or subscribe to our newsletter.