Interactive live video
platform
Enjoy worry-free low latency, synchronized, and interactive video without breaking the bank. We created Livery to be the most versatile, affordable, and powerful way to engage your audience with live video, sound, and interactivity.
If you are looking for a technology partner for reliable and engaging live videos on any platform (iOS, Android & Web apps), you are in the right place.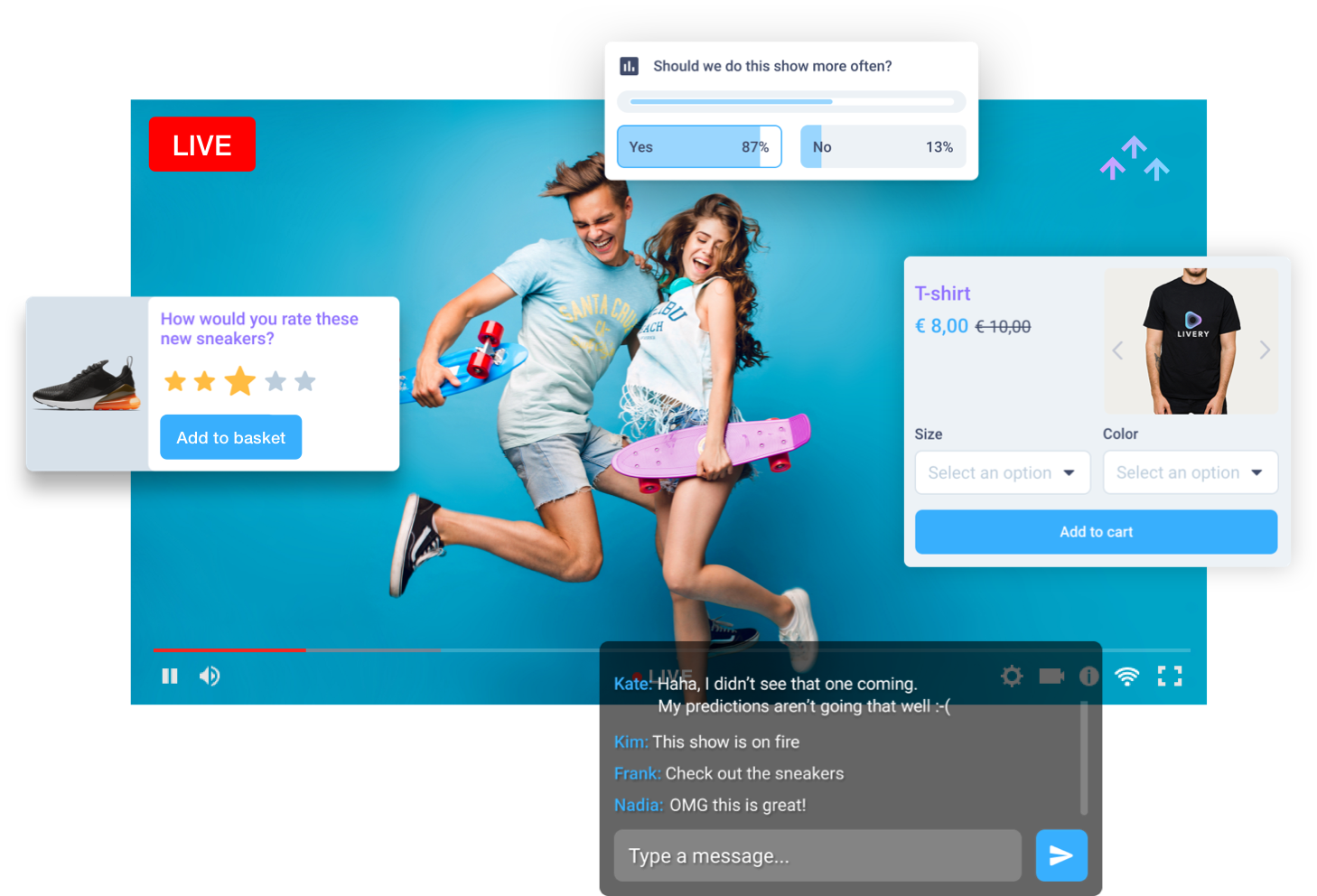 go live with millions of viewers
Discover all benefits of our all-in-one solution
About as close to real time as it gets. Less than 3 seconds of delay from your camera to your viewer's screen, no matter where they are.
Unmatched scalability powered by the world's largest Content Distribution Network.
A lower average cost than traditional latency streaming. Check out our configurator & pricing page to see the reduction.
Everyone tuning in experiences the same frame at the same time – guaranteed.
Turn video into an experience with powerful, ready-to-use interactions out of the box—or create your own.
Livery comes with everything you need to power your interactive livestream.
eLuscious
The National Wine Quiz
De Wijnbeurs, one of eLuscious' leading e-commerce brands in the Benelux, organized the National Wine Quiz livestream in November of 2021 using Livery's live streaming solution.
Before the big event, at-home participants were able to order their own wine tasting box that arrived with six (blinded) tubes. While the in-studio teams navigated the quiz, the at-home audience was right in the action–they answered questions about the wines they were tasting and clicked their best guesses to wine-related quiz questions right alongside each other.
The livestream game show was powered by the Livery platform's signature setup–a combination of Livery's low-latency streaming capabilities with added interactive layers placed directly on top of the stream.  This way the quiz was not only an event but also converted to new sales, and improved the tasting profiles of the customers to better target them with offers in the future.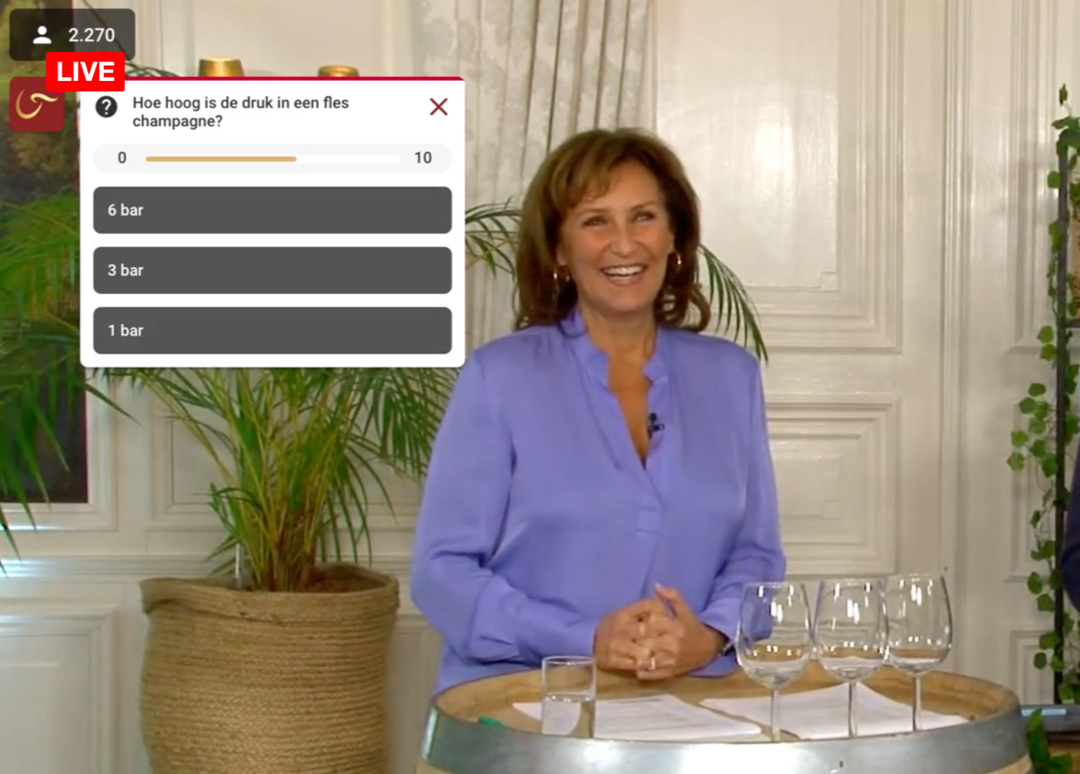 Ready for real-time interactivity
We've created a platform that lets you plan and host livestream video events that are 100% yours. Customize branding, add your favorite widgets, and keep your audience and customer data where it belongs – with YOU, not the platform.