Interactive internal communication for remote and hybrid teams
Transform the way you communicate. Bring your team together and improve internal communication with Livery. 
Livery makes all of your internal communication more fun and engaging. From company announcements to all-hands meetings, Livery will help your remote or hybrid team feel more connected to the team and company goals.
Innovate your content | Create content that your teams want to consume.
Retain talent | Employees who have fun at work are much more likely to stay.
Make corporate communication fun again.
Lift engagement | Motivate your team while improving company culture and productivity.
Cut out travel time | Reach your team wherever they are. It's better for the planet, and your bottom line.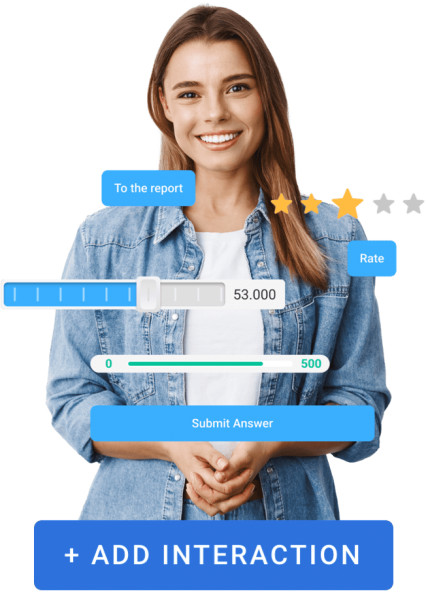 Create your own interactive internal communication strategy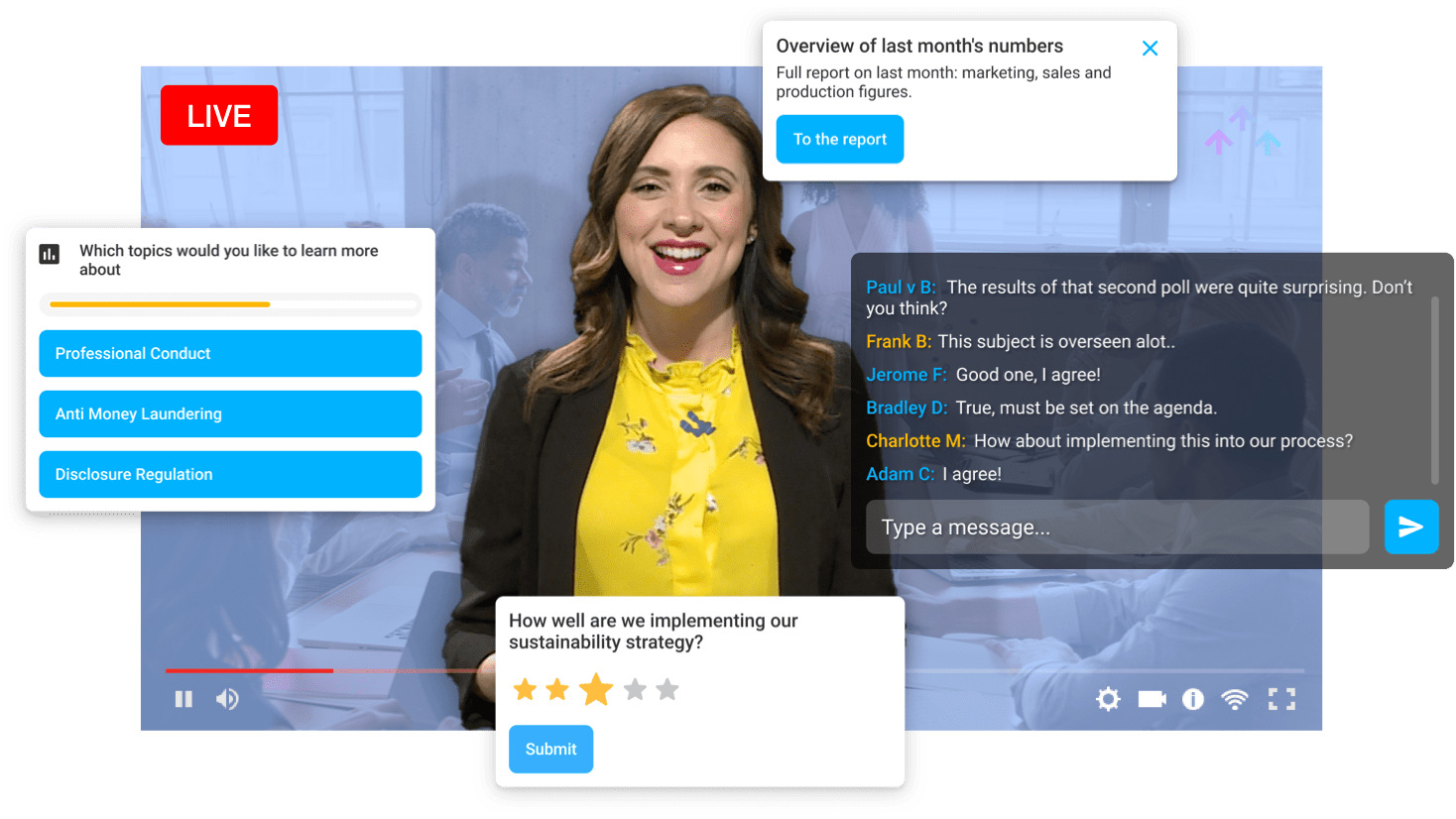 Livery is an interactive live video broadcast tool for businesses. It's your company's secret weapon for naturally engaging communication, both internally and externally.
Powerful interactions |

a diverse set of customizable interactions – from polls and trivia to Q&A and leaderboards – helps you craft a captivating experience

Easy to integrate on your website or mobile application | create an internal wiki of content, make big announcements, or get feedback in a way that delights new and seasoned team members alike
Real-time data access | generate data and analytics on real time feedback and performance
Affordable pricing | Only pay for what you use 

(starting at just €450 per month)
With the simplicity of the Livery platform, customizable branding options, and our full library of interactive features, it's easy to set up your unique internal communication strategy.
This is just a selection of our interactions…
CaseCASE: VOLUNTARY WEEKLY ALL-HANDS MEETINGS TO IMPROVE INTERNAL COMMUNICATION
How one company 4Xed team participation with Livery
A global acting consultancy company decided to put Livery to the test. The company used Livery to improve its internal training and development program – bringing it to life for their remote team of thousands around the globe.
Their goal was to increase both the participation and effectiveness of all internal training and communication sessions. To make it happen, they created monthly all-hands meetings that offered polls, ratings, trivia questions, and a Q&A session. 
Each session focused on teaching strategically important topics and allowed employees to review the content together as a team. Within the meeting, teams would compete in a live head-to-head quiz to showcase mastery of the material.
These interactive live online sessions resulted in the following:
more engagement (compared to their traditional learning initiatives)
of whom engaged in multiple eLearning sessions per month
Are you ready for engaging internal communication?​
We've created a platform that lets you plan and host livestream video events that are 100% yours. Customize branding, add your favorite widgets, and keep your audience/employee data where it belongs – with YOU, not the platform.