Employee training that works: live & interactive e-learning
Make your online team training and development programs more fun and engaging. Your team will happily learn and participate as they engage with live quizzes that teach, test, and reward their efforts.
An interactive and innovative way for efficient employee training
Flexibility to adopt training in real-time based on participants feedback
Detailed individual progress tracking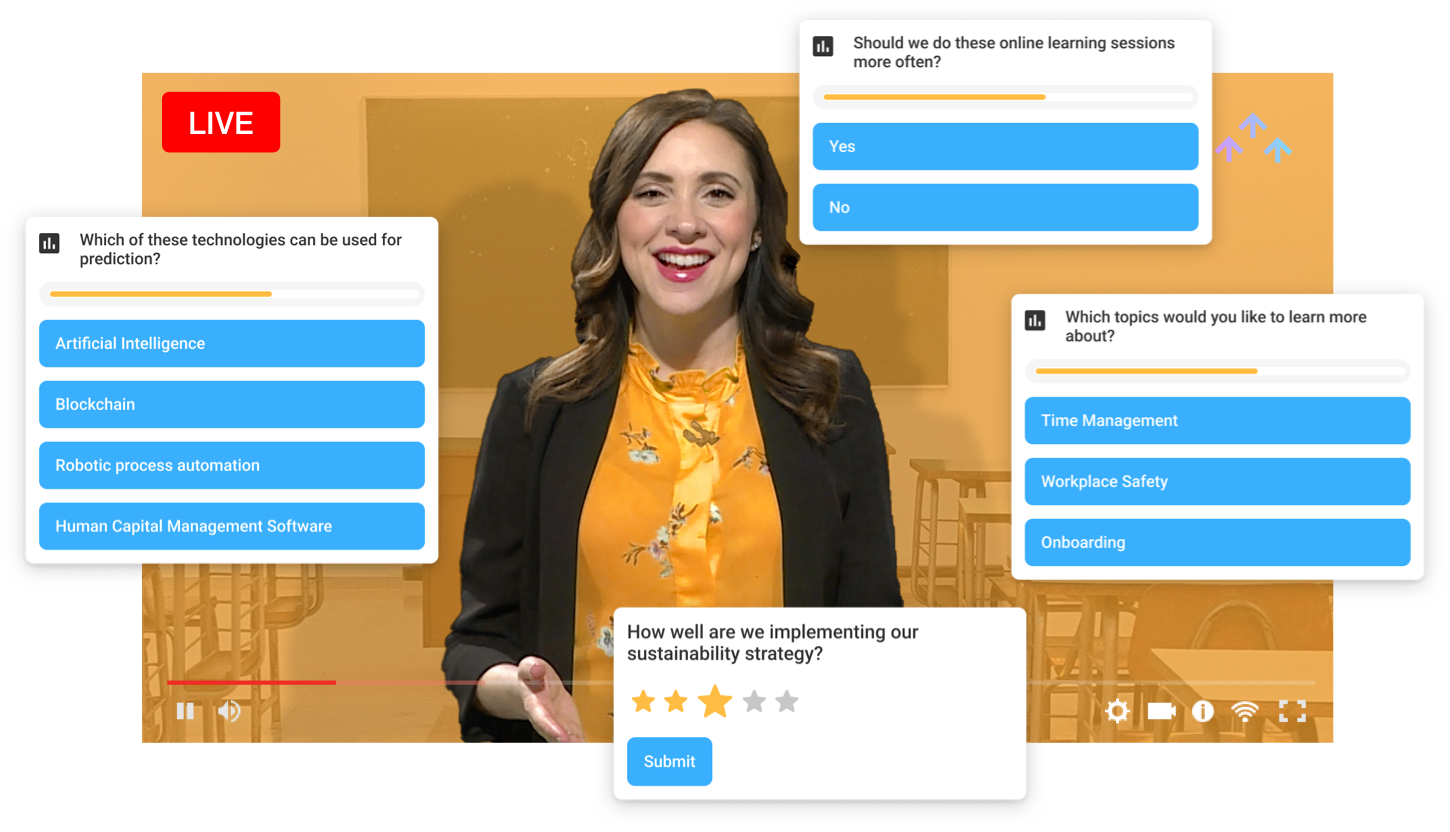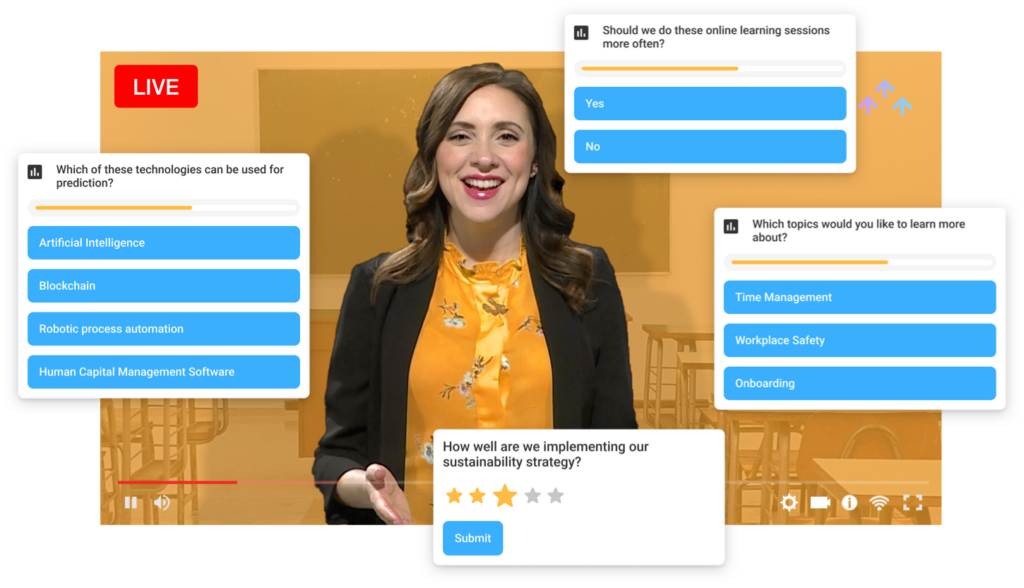 Create your own interactive e-learning experience
Powerful interactions

| a diverse set of customizable interactive widgets allow you to craft an engaging experience

Easy to integrate on your website or mobile application
Real-time data access

| easily import data into your own learning management system
Affordable pricing

| Only pay for what you use
With the simplicity of the Livery platform and our full library of interactive features, it is easy to set up your e-learning program.
This is just a selection of our interactions…
Voluntary training sessions in a consultancy company
A global acting consultancy company decided to test the power of interactive eLearning for themselves. They chose Livery to bring their corporate training and communications to life for thousands of their employees around the globe in hopes of increased participation. 
To meet that goal, they created voluntary training sessions that offered a live, gamified, and incentivized 20-minute trivia quiz twice per week. Each session focused on strategically important topics, and employees reviewed the content together as a team before the game started.
They formatted each trivia game as a series of multiple-choice questions. There were higher point awards available for tougher questions. These interactive live e-learning sessions with completely voluntary employee participation showed the following results:
more engagement compared to traditional learning initiatives.
 engaged in multiple eLearning
sessions per month
LIVE E-LEARNING BLUEPRINT
A essential guide for everybody starting with live e-learning. The blueprint contains simple steps and building blocks to start yourself:
Event strategies that fit your proposition
How to build a live e-learning event: Timeline tips
Studio setup examples
Use cases to learn from
Cost calculator: customise and see your personal situation
Are you ready for live & interactive e-learning?
We've created a platform that lets you plan and host livestream video events that are 100% yours. Customize branding, add your favorite widgets, and keep your audience and customer data where it belongs – with YOU, not the platform.