Live shopping is revolutionizing e-commerce. It boasts conversion rates up to 30%.
Try it yourself from just €450 per month.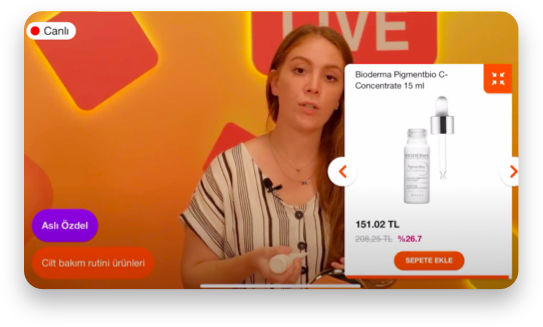 Turn viewers into customers
With live e-commerce, shift your audience from passive viewers to enthusiastic customers up to 10x more often in just 3 simple steps:
Step 1 - Entertain
an entertaining show triggers the emotional decision system
i n v o l v e
Step 2 - Activate
activate & engage viewers with interactivity throughout your event​
E n g a g e
Step 3 - Trigger
trigger sales with a prompt, urgency, uniqueness and FOMO
s e l l
Livery: the most and versatile interaction elements to activate & engage
Transform your audience into customers. Get them leaning forward in their seat and interacting, with the rich range of Livery interactions: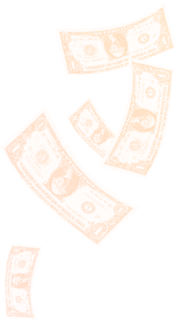 "Active & engaged participants lean forward and become customers that buy more, more often"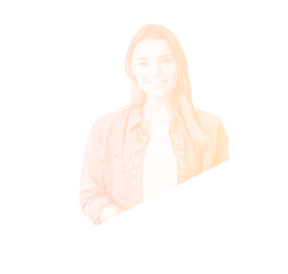 Research shows that highly engaged consumers spend 60% more per transaction [source]. 
Let's get them engaged with the richest range of interactions in the market!
Script, storytelling & timeline:
how to get people in the mood to click & shop
Designing a script & storytelling timeline that's sure to engage the audience is the key to succes. Start with enticing interactions like opinion-based interactions & gamification. This is easy with the richest range of interactions Livery offers you.
Once everyone is warmed up and comfortable, it is time to kick in the offers. Offer unique products or exclusive discounts and your success is just about guaranteed!
Learn more about the Livery live method and
'how to build a timeline that converts' in our blueprint.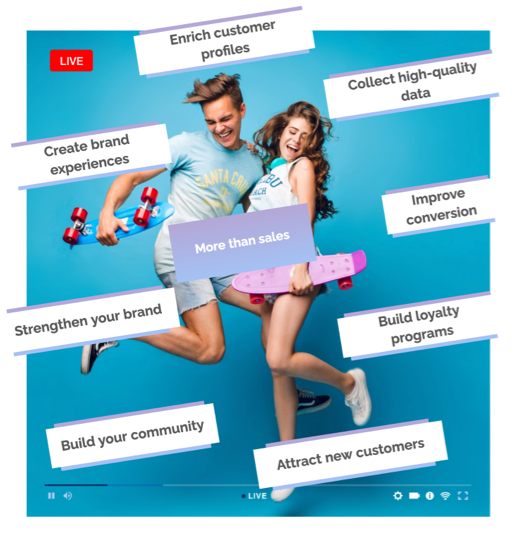 Beyond sales, live shopping supports all of your business goals:
Enrich customer profiles
Collect high-quality data
Improve conversion
Build loyalty programs
Attract new customers
Build your community
Strengthen your brand
Create brand experiences
Design your own Cyber Sales Festival
Check out some inspiration to create your multiple-day live shopping festival.
Let's walk through the simple steps and building blocks you'll need to succeed.
Define a clear approach for your live shopping event.
In our blueprint, we focus on four strategies: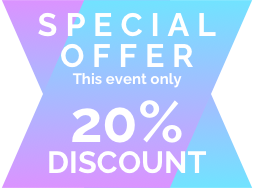 Strategy 1: 'It's all about sales'
Successful live shopping events need to create a sense of exclusivity and time sensitivity to entice the audience to buy.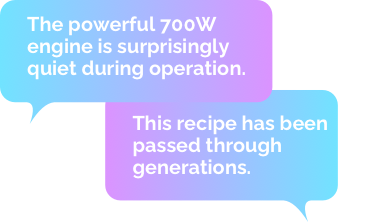 Strategy 2: 'Informative & educational live shopping'
This approach suits products with a narrative (like technical or harder-to-understand products). It helps you check all rationale boxes for your customers and create demand.

Strategy 3: 'Gamified live shopping'
This approach is fun and stimulates the competitive spirit. Let your audience play for eternal fame and attractive prizes that excite and delight.

Strategy 4: 'Show me the data'
Strategy that uses engagement and interactivity tools to collect data and gather valuable insights for better customer targeting.
You can find more information (including tech specs, content suggestions, and production recommendations) about each event strategy in the blueprint.
Four great strategies for live shopping:
What is a timeline and how do I create one?
Check out our blueprint for a working example.
Four great strategies for live shopping:
Use case 1:
Cyber Sales - unpacking event electronics
In the Cyber Sales unpacking events, we showcased electronic gadgets that were new to the market. The powerful combination of product suspense and a FOMO-enhanced exclusive offer makes unpacking events incredibly popular and effective.
Read all about why this case was successful, what interactions they used, and how to structure the timeline for your own similar event in our blueprint.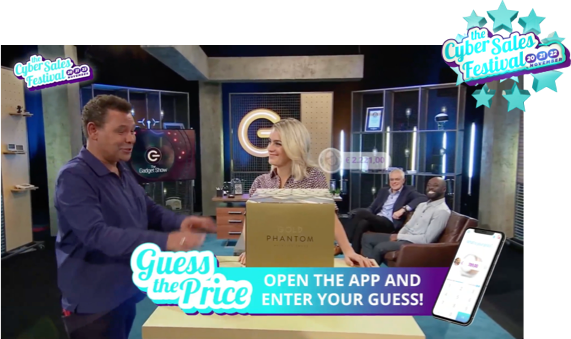 Use case 2:
The National Wine Quiz
eLuscious, one of the leading e-commerce brands in the Benelux, organized The National Wine Quiz. This was a wine tasting battle between the Netherlands and Belgium. The quiz pitted two in-studio teams against each other in the battle to win. The at-home viewers could also participate in the quiz with their own pre-ordered wine tasting box that arrived with six (blinded) tubes.
Read all about why this case was successful, what interactions they used, and how to structure the timeline for your own similar event in our blueprint.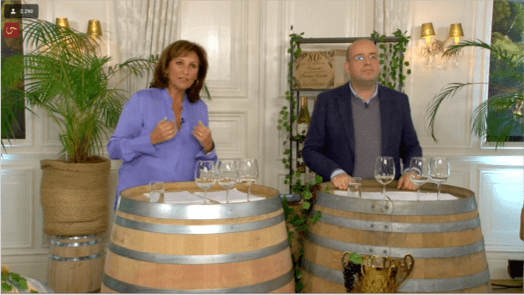 production, budgets & profits
Our blueprint offers everything you need to budget for your event, how to produce it, and how to estimate its potential profit with our:
Production definition sheet
The production definition sheet defines everything you need for your production and business calculations.
We also go through two examples (one at a medium-production level, and one at a professional-production level) with a full cost breakdown to help your event planning.
But we know every production is different, which is why we include a custom business cost calculator. You can play with the numbers to fit your situation and goals so you get a feel of what YOUR budgets and profits will look like.
Interested? Schedule a free demo
We offer a 20-minute live demo to experience Livery.
Select your preferred date or click here to get a first impression.