Someone thought you might be interested in our interactive livestreaming solution
Enjoy worry-free low latency, synchronized, and interactive video without breaking the bank. We created Livery to be the most versatile, affordable, and powerful way to engage your audience with live video, sound, and interactivity.
We are here to maximize your livestream results. Whether your goal is to make more sales, improve the learning experience, or create an engaging and memorable event, Livery will help you do it.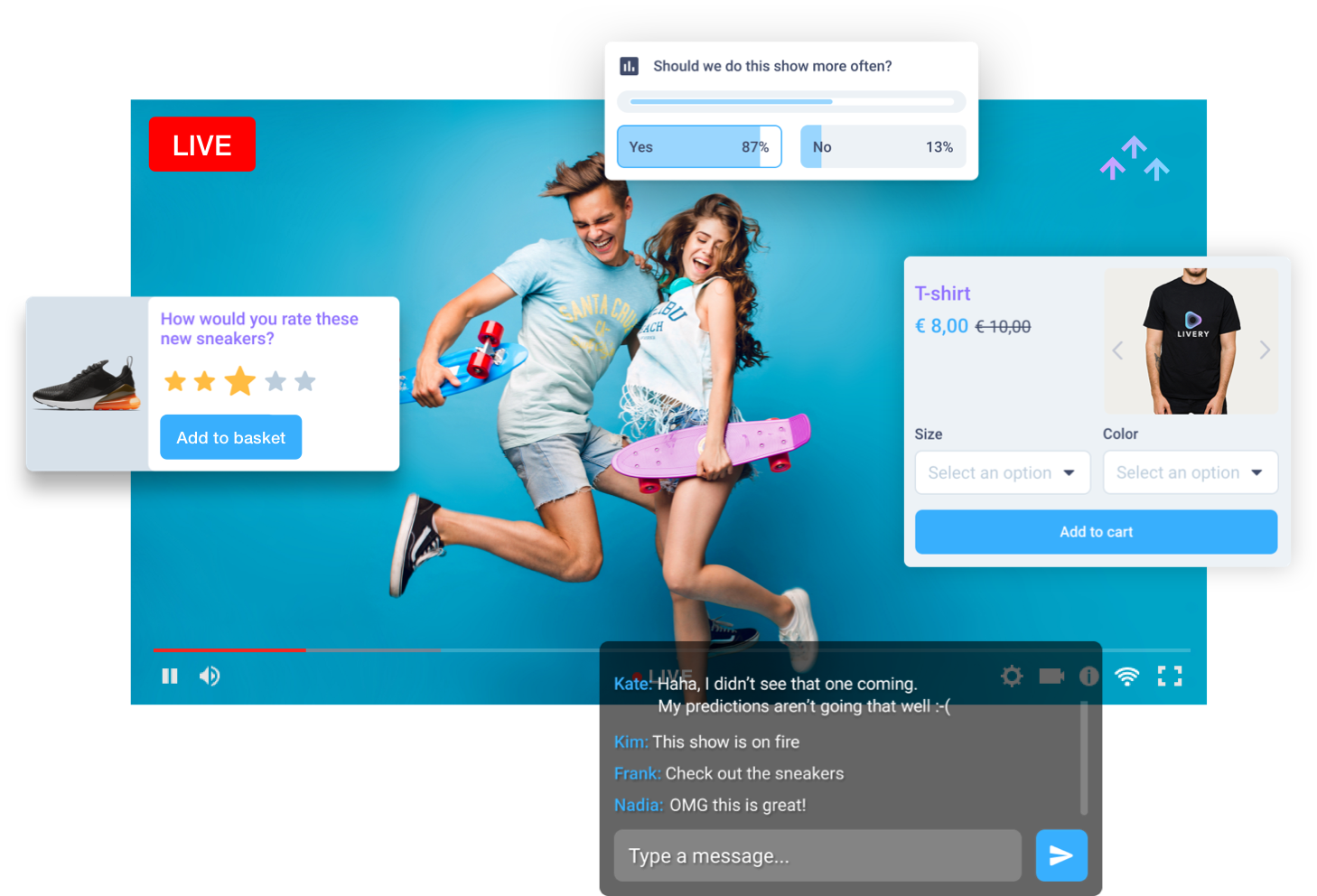 The most versatile INTERACTIVE VIDEO solution
Each postcard takes you to one of the versatile ways Livery can be used. Pick your postcard!
You probably received a postcard about Livery. We made many, for all the different ways Livery can be used. Look around, click on your postcard to read the back of the card or find out how Livery can be used for your industry or interest via the learn more button. 
We offer a free 20-minute live demo to help you fully immerse yourself in the Livery experience. Select a date or click here to learn a bit more first.