Motivate your team in minutes
Share your vision and set clear goals with inspiring and engaging interactive sessions. From all-hands to remote stakeholder meetings, it has never been simpler to communicate and motivate your team.
Your plug-and-play solution for corporate communication that excites and resonates
Internal communication & motivation
All hands in 3 easy steps
It's time to host meetings that couldn't have been an email.
Step 1 - Invite
Create a private meeting for your employees or stakeholders.
i n v i t e
Step 2 - Motivate
Engage and motivate like no Zoom call could before with polls, quizzes, gamification or prizes.
E N G A G E
Step 3 - Learn
Get instant participant results to refine the team's knowledge and excitement about internal topics.
a n a l y z e
- The Livery Live Method -

"Inspiring, efficient and engaging"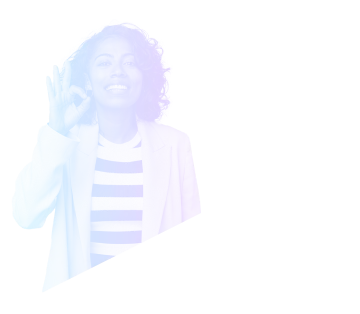 Research consistently highlights the benefits of live communication in corporate culture. From non-verbal cues, trust-building, and emotional expression to overall message effectiveness. 81 percent of marketers also conclude that interactive content is more effective than static content in grabbing people's attention.
Nothing beats the effectiveness and context offered by real-time interactive communication. This makes a Livery live event better than your ordinary video stream.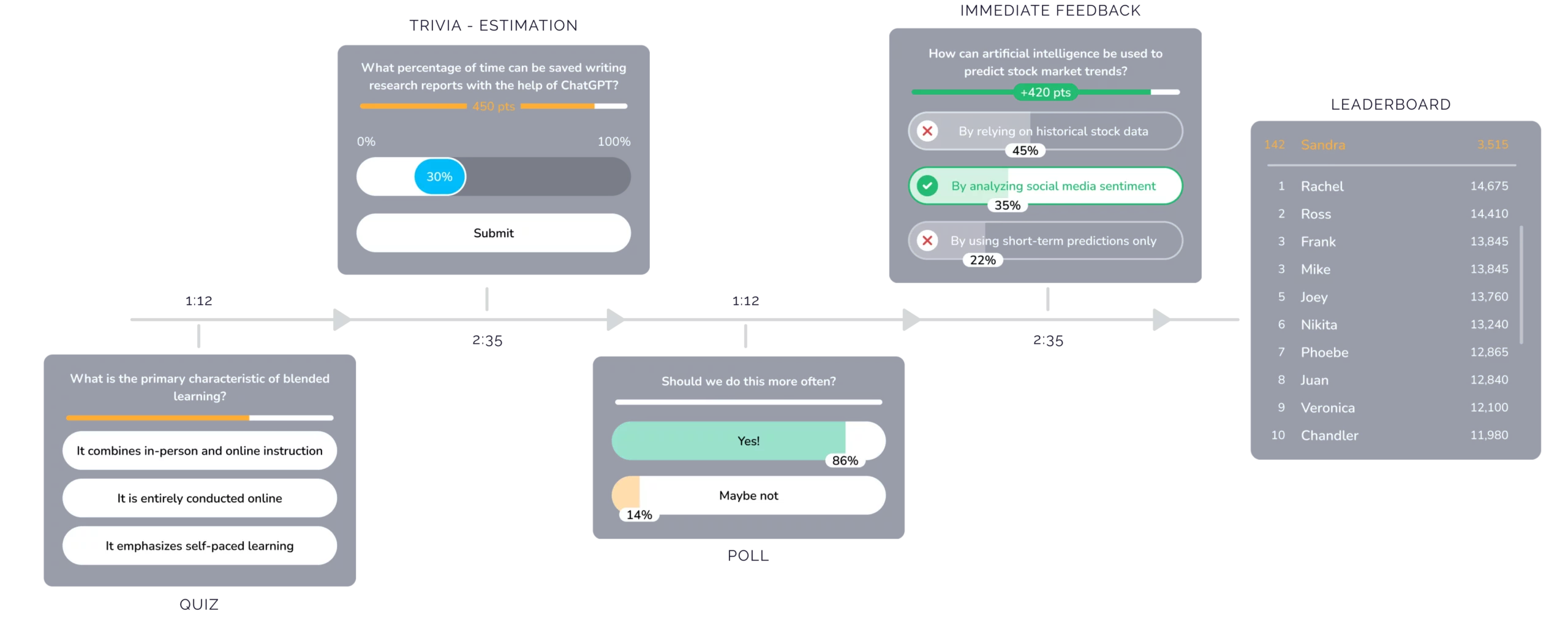 Weekly corporate live sessions
A global acting consultancy company decided to test the power of interactive internal communication with Livery. We helped them bring their corporate training and meetings to life for thousands of their employees around the globe in hopes of increased participation.
They created monthly all-hands meetings that offered polls, ratings, trivia questions and a Q&A session to meet that goal. Each session focused on strategically important topics, giving an overview of last month's numbers and employees reviewed the content together as a team.
These interactive live online sessions showed the following results:
more engagement compared to other internal initiatives
voluntarily engaged in multiple sessions a month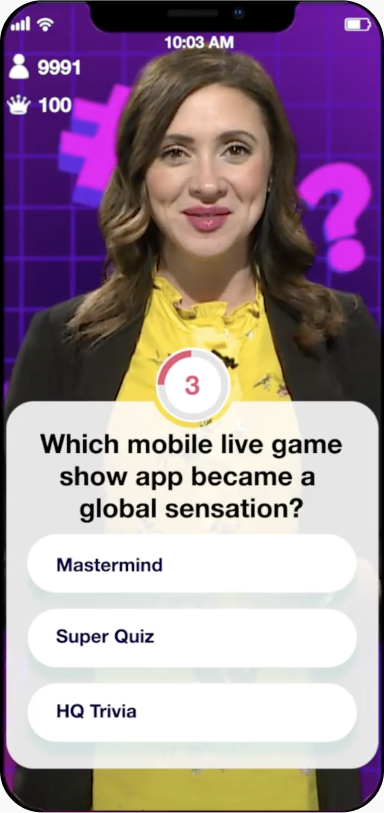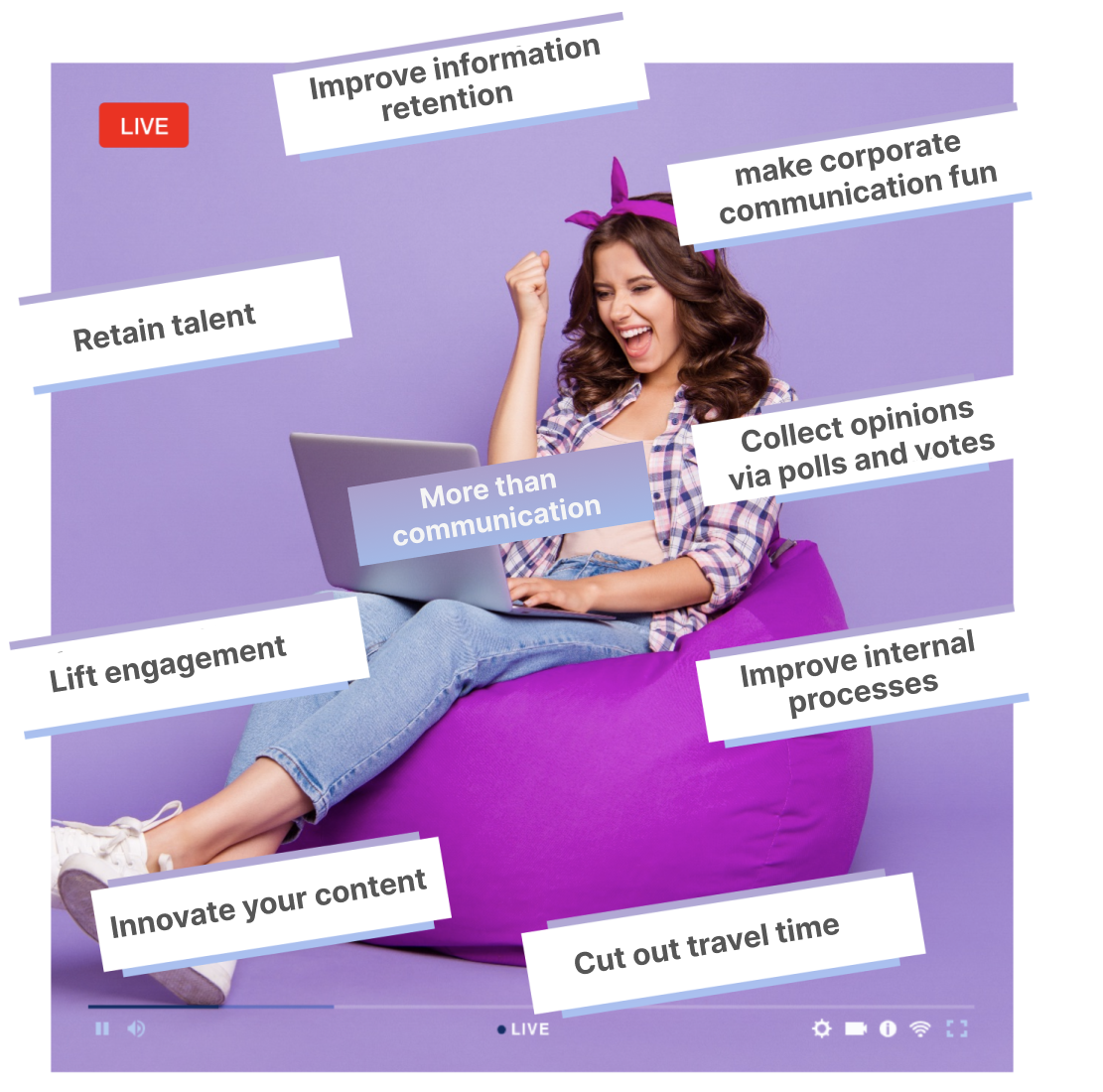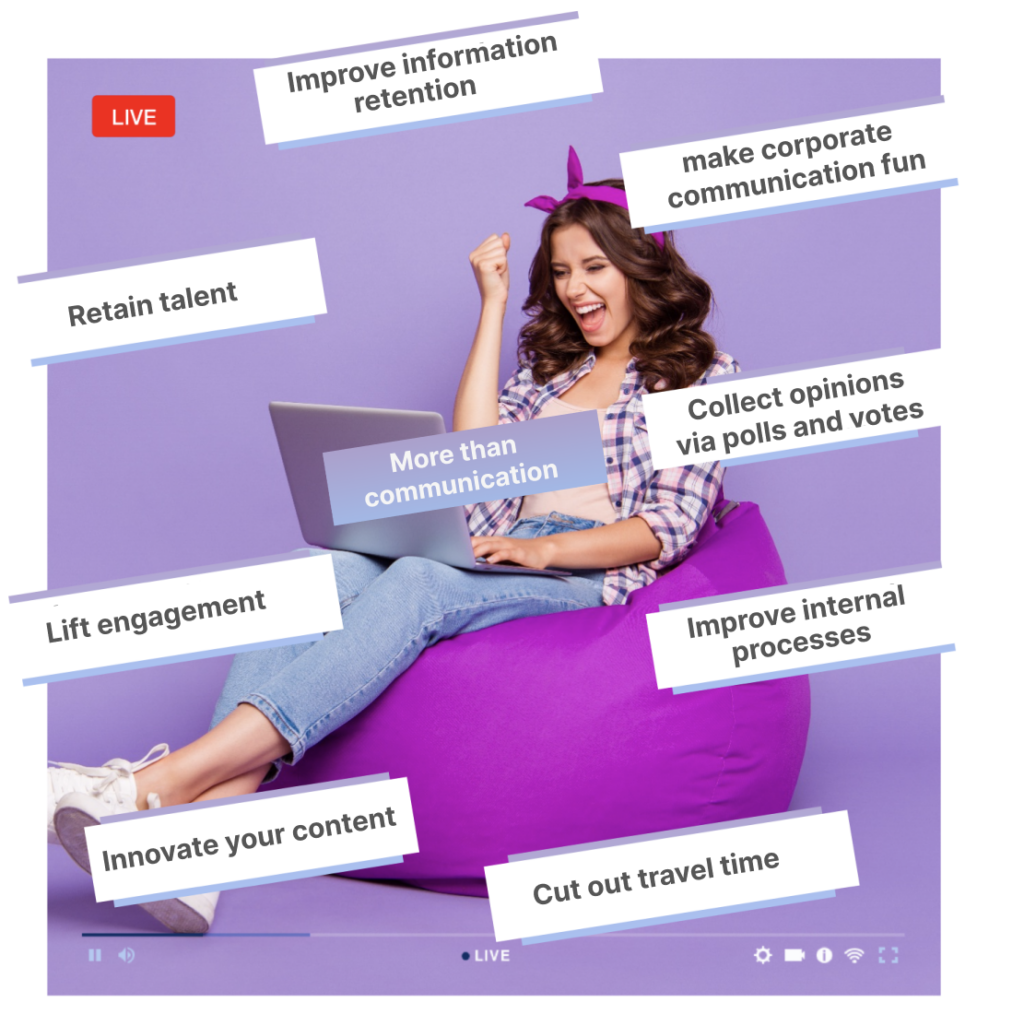 Beyond motivating corporate communication, Livery supports many of your business goals, including:
Making corporate communication fun
Boosting engagement
Retaining talent 
Improving information retention
Innovating your content
Collecting opinions via polls and votes 
Improving internal processes
Cutting out travel time
And many external goals as well (think marketing, sales, and beyond)
This is just a selection of our interactions…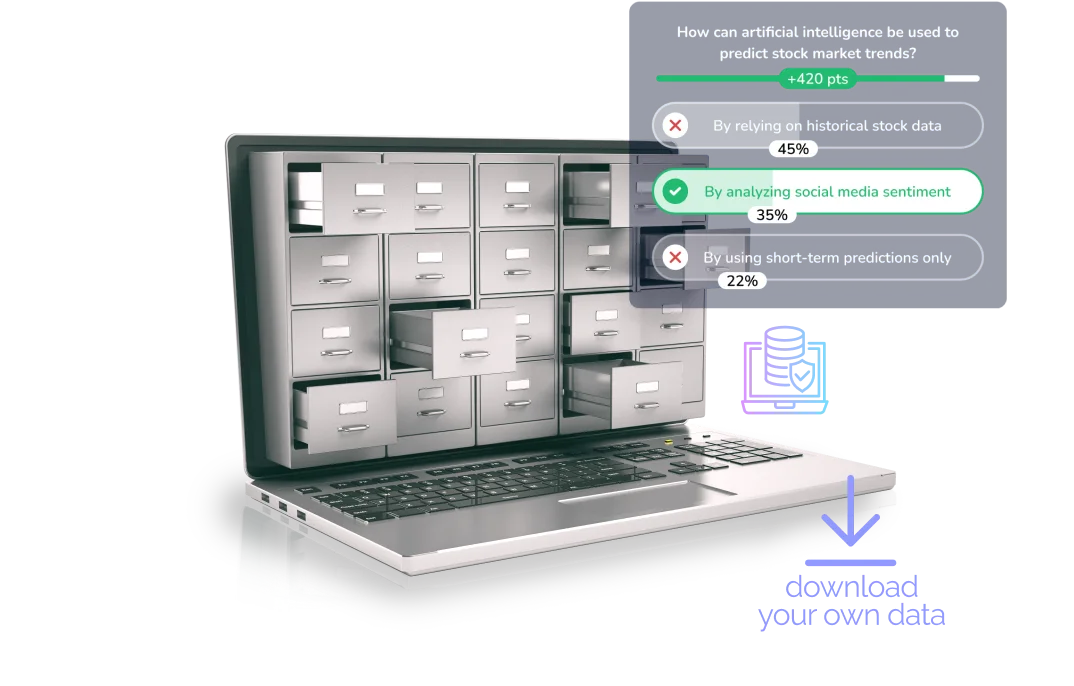 Safe, secure, and detailed team data
Plan and host live-streamed meetings that are safe, secure, and 100% yours. You get to download and keep the data of your sessions and participants – we don't want it. With that data, you can easily. analyze polls and trivia to optimize your internal framing and corporate knowledge results on both the individual and group levels.
Psst… Integrate Google Analytics or connect your system with our interaction data API to put all of your data under one roof.
All in-stream interactive elements use our ultra-low latency video. This ensures the highest quality of the sound and video throughout your stream. Our ultra-low latency livestream technology supports iOS, Android & web apps, syncs over all devices, scales up to 100 of thousands, and come at no additional cost compared to regular latency streaming.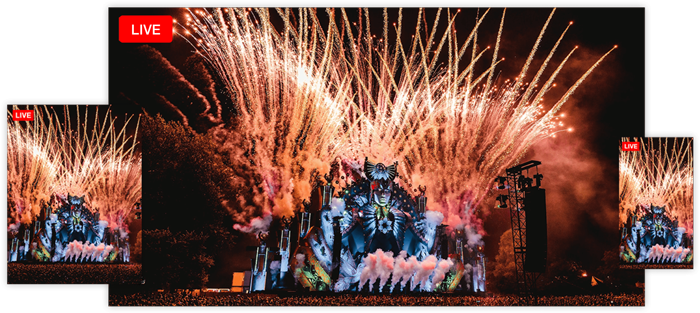 Ready to revamp your internal communication?
In just 20 minutes we'll show you how to use Livery to revamp your internal strategy and beyond.